Product technology differentiation and increasing service offerings will be vital for success in a mature, competitive market,finds Frost & Sullivan's Visionary Science Team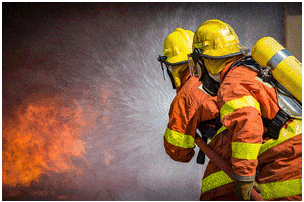 Frost & Sullivan's latest analysis, Western European Respiratory Protection Equipment Market, Forecast to 2022, reveals that while growing demand from end users for higher performance, protection, and technology integration is poised to ignite new growth opportunities, an uptick in manufacturing and construction industries across key Western European countries is expected to spur sales of respiratory protection equipment such as disposables and PAPR.
"Apart from comfort and technology, data is increasingly becoming the most sought after by end users," said Hrishikesh Vikas Dhatrak, Research Analyst, Visionary Science, Frost & Sullivan. "Therefore, it will be critical for respiratory protection equipment companies to identify ways that they can integrate this aspect into their product development and business strategies for the future."
 For further information on this analysis, please visit http://frost.ly/2xz
To gain an advantage in a mature and highly competitive market, Dhatrak recommends manufacturers tap into markets showing signs of recovery and focus on differentiating their product technology, portability, ease of use, and service offerings to shift users to higher levels of respiratory protection.
Key trends creating growth opportunities in the market include:
Strong adoption of high-end, premium firefighter PPE in Germany, Sweden, and Finland
Enforcement of new PPE directive and ISO regulations supporting the demand for respiratory protection across end use industries
Integrating remote monitoring, location tracking, and sensors with data analytics and communication technology
"Companies active in Western Europe will need to invest in end user training to understand the contrasts between different levels of protection and empower them to choose best-fit solutions," noted Dhatrak.
Western European Respiratory Protection Equipment Market, Forecast to 2022 market intelligence identifies disruptive market and technology trends, drivers and restraints, market share and competitive analysis. Market engineering measurements, revenue forecast by end user and country, and competitive factors are provided for segments including disposable respirator, non-disposable respirator, powered air purifying respirator, self-contained breathing apparatus, and airline respirator.
Western European Respiratory Protection Equipment Market, Forecast to 2022 is the latest addition to Frost & Sullivan's Visionary Scienceresearch and analysis available through the Frost & Sullivan Leadership Council, which helps organizations identify a continuous flow of growth opportunities to succeed in an unpredictable future.
About Frost & Sullivan
For over five decades, Frost & Sullivan has become world-renowned for its role in helping investors, corporate leaders and governments navigate economic changes and identify disruptive technologies, Mega Trends, new business models and companies to action, resulting in a continuous flow of growth opportunities to drive future success. Contact us: Start the discussion.
Western European Respiratory Protection Equipment Market, Forecast to 2022
K2CB-39
Contact:
Jacqui Holmes
Corporate Communications Consultant
E: jacqui.holmes@frost.com
http://www.frost.com
LinkedIn: Future of Chemicals
Twitter: @Frost_Sullivan