Rising healthcare expenditure in the Asia-Pacific region could take the market past $8 million by 2022, finds Frost & Sullivan
Stringent regulations and a heightened need for faster, more effective, and less expensive surgeries are creating tremendous growth opportunities for global biomedical adhesives and sealants. Furthermore, increasing technology adoption rates and rising healthcare expenditure in the Asia-Pacific region will augment growth prospects. Frost & Sullivan's latest analysis foresees the global biomedical adhesives and sealants market to expand at a CAGR of 7.4% from 2017 until 2022 and reach $8,108.8 million.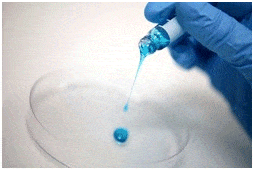 "The global biomedical adhesive and sealants market is entering a growth phase with several manufacturers focused on developing 100 percent bio-based products such as fibrin and collagen," said Prajakta Laxman Thorat, Senior Research Analyst, Chemicals and Materials, EIA at Frost & Sullivan. "The adoption of biomedical adhesives and sealants in ophthalmological applications such as long-duration contact lens and corneal implants and the development of biomimetic tissue adhesives will fast track growth opportunities."
For further information on this analysis, please visit:http://frost.ly/2z6
With innovative companies such as 3M, Ethicon, Cryolife, and Baxter dominating the market due to their strong presence across regions and recognised products, Thorat recommends that players pursue a broad market coverage strategy by improving their product portfolios with products that can be customised to end-user specifications, such as fast curing, prolonged shelf life, improved adhesion strength, and easy application. Further factors imperative to growth include:
Promoting cost-effective products with improved performance that are compliant with regulations mandated by international organisations
Expanding manufacturing operations to developing and emerging economies such as China, India, and Southeast Asia that have high-growth prospects due to increased healthcare expenditure
Focusing on providing efficient products for wound care and tissue bonding, as there is huge potential in external applications
"Market growth is hindered by physicians who are comfortable using traditional products, such as staples, sutures, and skin strips, for surgical and wound closure procedures, and are skeptical about using adhesives and sealants," noted Thorat. "Furthermore, new technologies and products are deterred from entering the market, as medical practitioners prefer using established brands."
Global Biomedical Adhesives and Sealants Market, Forecast to 2022 market intelligence examines disruptive market and technology trends, drivers and restraints, and market share and competitive analysis for key players. Revenue forecasts for regions such as Europe, Asia-Pacific, North America, and Rest of World are also provided.
Global Biomedical Adhesives and Sealants Market, Forecast to 2022 is the latest addition to Frost & Sullivan's Visionary Scienceresearch and analysis available through the Frost & Sullivan Leadership Council, which helps organisations identify a continuous flow of growth opportunities to succeed in an unpredictable future.
About Frost & Sullivan
For over five decades, Frost & Sullivan has become world-renowned for its role in helping investors, corporate leaders and governments navigate economic changes and identify disruptive technologies, Mega Trends, new business models and companies to action, resulting in a continuous flow of growth opportunities to drive future success. Contact us: Start the discussion.
Global Biomedical Adhesives and Sealants Market, Forecast to 2022
K2E3_39
 Contact:
Jacqui Holmes
Corporate Communications Consultant
E: jacqui.holmes@frost.com
http://www.frost.com
LinkedIn: Future of Chemicals