60th Anniversary
Reflections
Current Employee Reflections
"Something I'll always remember actually happened within my first 60 days with Frost & Sullivan. I was assigned to a project working on behalf of an, at that time, upstart telecom company, competing to grow in a market dominated by the largest player in the industry. In a classic David vs. Goliath situation, we represented David. I had to learn almost everything about the job as I went along, and there were multiple hundreds of millions of dollars at stake. Despite my make-it-up-as-I-went-along methods, my manager and the owners of Frost & Sullivan supported me and gave me confidence that I could do the job and delight the client. That helped me push through and in the end, our client prevailed to the tune of over $800 million based on the work we did for them. To this day that early support and confidence enables me to innovate and get the job done, even when the roadmap isn't clear.."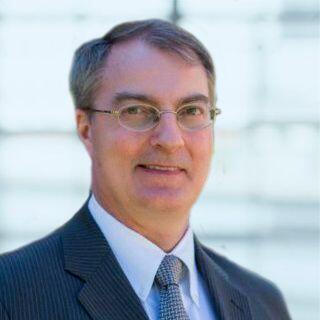 Brian Cotton, Senior Vice President, Global Advisory Services
"Commemorating celebrations are important. After all, we all love celebrating Birthdays for our loved ones. As a person with near twenty years' experience at Frost and Sullivan, the one thing we all recognize is the brilliant capabilities that we are surrounded by. Be that our experts in markets, industries and technologies, or advisory specialists, we are never short of amazing colleagues. In my journey I have acted as a facilitator for such capabilities to solve client challenges. There is never a dull moment. I suspect my next twenty years will be as equally challenging and fun. "
Iain Jawad, Director, Europe & Israel
"What motivates one at work and especially someone like me who have been here for over 20 years? In addition to the nice people we are surrounded with, one very important factor that motivates me is the intellectually stimulating discussions we have with experts. These transformational ideas keep us energized and excited with the plausible solutions. Frost & Sullivan has helped me raise my knowledge, given me the dais to present in international conferences, and conduct workshops with organizations that are initiating transformational changes. I have been privileged from the first day, and I hope to contribute for as long as I am blessed to continue."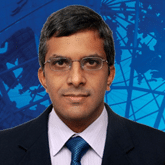 Anand S, Director, Vice President, TechVision & Head, Global Innovation Center
"When I joined Frost & Sullivan in 2004, I never imagined how a great journey this would be. We have not only overcame together tough times like the deep economic global crisis in 2009, and the COVID-19 pandemic in 2020, but we have been able to position the company as thought leaders in the market. This has only been possible thanks to a great team union as well as a human and visionary leadership. For many more years to come!"

Lorena Isla, Director, LATAM, Mobility
"Frost & Sullivan was born 60 years ago. I am 38 and I joined Frost & Sullivan, 13 years ago. My journey with Frost & Sullivan started in 2008, and from Day 1, I was convinced about the incredible potential of our company. In 2012, I moved from France to New York to take the lead on our Technical Insights Division in North America. In 2015, I returned to France to build our global account program. 4 years later, I was appointed Associate Partner and member of our global leadership team. I am so proud and grateful for this journey. Between my first day and now I became: a husband, a father, and a leader, working with a fantastic global team. Thanks to Frost & Sullivan, I had the incredible chance to travel around the world and discover new cultures. Frost is a real part of my life, and I hope I am a little part of Frost's life too. To the next 10 years and beyond!"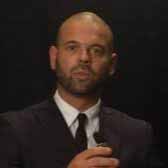 Nicolas Votano, Associate Partner & Global Client Leader
"Happy 60th to Frost & Sullivan! Thank you for giving me a fantastic platform to learn and grow. 14 years in, I can safely say the Company has given me invaluable lessons in life and leadership; and has repeatedly reaffirmed that hard work and diligence are rewarded. I've been fortunate enough to gain some of the best memories, friendships and milestones that I can fondly look back on. I look forward to being a part of Frost & Sullivan's continued journey of transformation, enlightened growth and success. "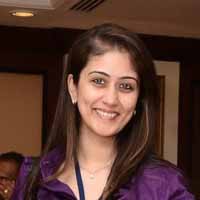 Prerna Mohan, Senior Director, Strategy Planning & Implementation
"The last 2 decades of my career at Frost and Sullivan has been totally brilliant and spectacular largely because I was able to discover my passions, hone and build on them and eventually be recognized and make a difference in global healthcare industry. Frost & Sullivan gave me the opportunities to see and experience a world beyond a location and place-- I was able to live and work in 10 different countries and experience culture and business first hand. I became the first woman partner at the firm and was able to use my voice and position to help empower women not only at Frost and Sullivan but also in the industry.. Most importantly, I was able to discover myself during this process. It has been an incredibly rich and varied journey and I am grateful for belonging to the Frost family."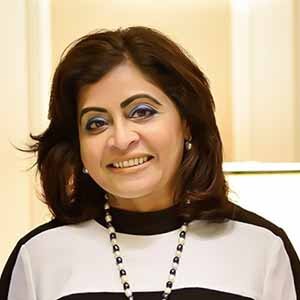 Reenita Das, Senior Vice President, Healthcare and Life Sciences
"Wishing Frost & Sullivan a happy 60th! I look back with fondness at my time spent with the company, the numerous interesting projects that were worked on spanning all four corners of the globe (Tempere, Paris, Munich, and Detroit ), making an impact for clients and for the firm, and above all the many great people I worked with.I hope the next leg of the journey will be as fun and interesting for the firm! "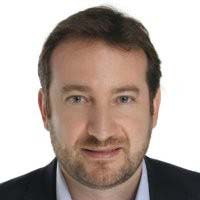 Chris de Lavigne  (Former Global VP, Consulting)
"While at Frost, I was fortunate to work with global clients across all industries and practice areas. I particularly enjoyed conducting Growth Strategy Dialogs at our events, where we applied a Growth Diagnostic exploring each client's growth goals and challenges. These led to many Growth Consulting projects where we brought our knowledge of markets, trends, and best practices to co-develop successful growth strategies with our clients. It was great to build collaborative relationships with senior executives and to contribute to a positive impact on their businesses. I also had the privilege of traveling around the world, working with a global team. It personally made me appreciate the value of diverse, cross-functional teams, seeing that people from each country and background brought unique perspectives and insights that contributed to better solutions for our clients. "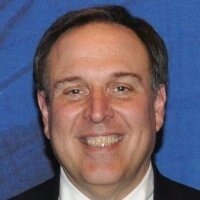 Art Robbins (Former Partner)
"The close to 20 years I spent at Frost & Sullivan working and living in multiple countries was rewarding from both a professional and personal perspective. The diversity of industries and being on the cutting edge of evaluating emerging technologies and identifying trends before their time brought excitement and variety – perfect stimulation for the curious, innovative mind with a passion for learning. As I look at the company now from an external perspective, I have deep appreciation for the platform the company provided to enable us as individuals to have an impact on businesses and the world, and for the impact it continues to have. I am proud to count myself as a Frost & Sullivan alumni. "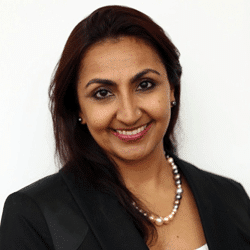 Rhenu Bhuller (Former Partner and SVP Healthcare, 2000-2019)