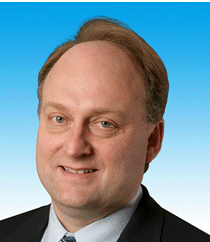 As Chief Technology Officer (CTO) for Asia-Pacific, Magnus Ewerbring is responsible for driving technology alignment as well as long term technology strategies for Ericsson in Asia-Pacific Magnus has been with Ericsson for more than 30 years and has held several senior executive positions within Ericsson R&D, the Business Units, as well as in customer accounts.
Magnus holds a Master of Science in Electrical Engineering from Chalmers University of Technology (Gothenburg, Sweden) and a Ph.D. in Electrical Engineering from Cornell University (Ithaca, N.Y., USA).
Magnus is based in Hong Kong.
Sachi Mulmi (SM), researcher with Frost & Sullivan, had an opportunity to conduct a Movers & Shakers interview with Dr. Magnus Ewerbring (ME), Chief Technology Officer, APAC, Group Function Technology Ericsson.
SM: Can you start by providing our readers a brief overview of your company including the vision behind its formation and its current role in the market?
ME: Ericsson was founded by Lars Magnus Ericsson 140 years ago on the premise that access to communications is a basic human need. Since then Ericsson has continued to deliver ground-breaking solutions and innovate technology for good. For more than 140 years, our ideas, technology and people have changed the world: real turning points that have transformed lives, industries and society as a whole.
Ericsson is one of the leading providers of Information and Communication Technology (ICT) to service providers, with about 40% of the world's mobile traffic carried through our networks. We enable the full value of connectivity by creating game-changing technology and services that are easy to use, adopt and scale, making our customers successful in a fully connected world.
Today, there are almost 8 billion mobile subscriptions globally, enabling people around the world to communicate. With 2G and 3G we moved from an exclusive service to mass market and reached the first billion mobile subscriptions. With 4G, we entered the era of data, as people started streaming video and music, posting on social media and collaborating on the job using mobile broadband connections. 4G has powered the era of the smartphones.
Now our mission is no longer only about communications for all; it is internet for all. Our comprehensive portfolio today ranges across Networks, Digital Services, Managed Services and Emerging Business; powered by 5G and IoT platforms.
With the advent of 5G and IoT, real-time connectivity – from connected cars to personal wearables to smart grid technology – will again fundamentally change our world. It will pull us into an age of advanced machine intelligence, blended virtual and physical realities, and complete network connectivity. We are the forefront of this change, helping service providers meet expectations today and in the future by focusing on network quality and an evolution path to 5G.
Ericsson by numbers:
38 operator agreements to conduct 5G trials – more than anyone in the industry
3 billion subscribers on networks supported by Ericsson
1 billion subscribers on networks managed by Ericsson
45000 patents granted – one of the ICT industry's strongest portfolios
180 countries in which we do business
More than 100,000 employees in approx. 140 countries
36,000 R&D employees.
SM: What is your company's greatest challenge, and what strategy is in place to overcome it?
ME: Our challenge as for any technology Company today is to continuously innovate and introduce new products and solutions that will help our customers succeed in a very dynamic business environment. Innovation and technology leadership are key to our strategy – not only because it puts us at the forefront of technology development, but also because it helps us drive down cost and make our customers more efficient.
Our Mission is to Enable the full value of connectivity for service providers. To do this we will create game-changing technology that is easy to use, adopt and scale to make our customers successful in a fully connected world. We will do this by driving the development of market-leading solutions, fully leveraging the potential of 5G, IoT and cloud.
The strategy when applied across our four business areas- Networks, Digital Services, Managed Services, and Emerging business, takes shape in the following manner:
Networks
Highly scalable, modular platforms offering lowest total cost of ownership, best user experience in 4G and leadership in 5G.
Digital Services
Digitalize service providers through cloud and automation, providing cost efficient cloud native solutions in Core and OSS/BSS.
Managed Services
Long lasting cost efficient performance through smart automation, analytics and business practice.
Emerging Business
Innovating new sources of revenue for our customers, e.g. in IoT and new partnership-based services.
SM: What is 5G and what are the major features of 5G?
ME: 5G, the next-generation of mobile networks will bring new capabilities and enable a wide range of new business opportunities. Based on a common infrastructure they will provide support for applications with very different needs. Examples include advanced mobile broadband services such as massive media distribution as well as a variety of new and novel applications like remote operation of machinery, telesurgery, and smart metering. These all need connectivity, but with vastly different characteristics. The ability to provide customized connectivity will benefit many industries around the world, enabling them to bring new products and services to market rapidly, and adapt to fast-changing demands.
This flexibility to offer different characteristics to different services is a key feature of 5G. This will be delivered by using a technique called network slicing that creates virtual networks for different services based on the same common infrastructure. By using a distributed cloud architecture network functions can be implemented in different places in the network to optimize the network for each service – for example by putting functions nearer to the user for faster responses. Underpinning this is the new 5G access network that will give faster performance, a more consistent experience for users, and faster response times for critical applications.
Some of the key feature that 5G access networks will include are:
ultra-lean design – by cutting always-on transmission to a bare minimum 5G will save energy and improve performance.
spectrum flexibility – using a wider range of spectrum will allow better performance but 5G networks will also be able to combine unlicensed spectrum, authorized-shared access and unpaired spectrum allocations.
low latency – reducing transmission-time intervals on the radio signal will mean 5G can support applications needing time critical responses making it more attractive for a variety of industrial and commercial uses.
SM: What are the likely frequencies and spectrum considerations?
ME: 5G will use a wide range of frequency bands. Introduction of 5G will be mainly in three spectrum band groups: low (below 1GHz); mid (3-6GHz); and high/millimeter wave (20-60GHz). Initial 5G deployments centered on the mid-bands are expected to be common to many countries. The USA as well as several other countries have focus on higher bands. However, there has been a growing interest in using in addition low bands (e.g., T-Mobile with 600MHz in the USA).
In general, lower spectrum bands provide better coverage, but there is less spectrum available in lower bands so data throughput in these bands are lower. With high bands, where bandwidths are typically much larger, radio propagation properties become more challenging. The ability to combine spectrum of both lower and higher bands provides the benefits of both coverage and capacity. In combination with so-called massive MIMO, future systems will have further improved coverage and capacity.
SM: When will 5G be available for rollout and what is the optimum timing for 5G?
ME: We and our partners have been working with 5G technology for several years in the labs, and over the past two years we took these technologies into advanced outdoor field trials. We have also first 5G deals signed with e.g. Verizon, Swisscom and Vodafone (UK).
5G standardization has been accelerated with the first 5G NR standard for non-standalone (NSA) 5G finalized in Dec 2017 and 3GPP Rel-15 planned to be finalized by the middle of 2018.
We see some operators interest tied to number of major sporting events that will showcase 5G this year, including the recently concluded winter games in Korea.
From this year onwards, we will see full system trials in commercial applications with initial commercial 5G networks and devices based on the 3GPP standards expected in 2019. Major network deployments will come from 2020. The first very few 5G devices will likely be introduced towards the end of 2018. In general, as with 4G, we expect early adopters among operators to see a first mover advantage.
We estimate the number of 5G subscriptions will reach one billion by the end of 2023.
Resources for reference:
Ericsson predicts 1 billion 5G subscriptions in 2023: Ericsson Mobility Report
Consumers' 5G wish list outlines action plan for operators
5G Readiness Survey 2017 among operators
The 5G business potential – Industry digitalization and the untapped opportunities for operators
SM: What do you see as the growth opportunities and critical success factors to survive and compete?
ME: With the advent of 5G and IoT, real-time connectivity – from connected cars to personal wearables to smart grid technology – will again fundamentally change our world. It will pull us into an age of advanced machine intelligence, blended virtual and physical realities, and complete network connectivity.
We are the forefront of this change, helping service providers meet expectations today and in the future by focusing on network quality and an evolution path to 5G. We are setting both 4G and 5G speed records, leading in network slicing and distributed cloud and reducing complexity with innovative Artificial Intelligence and machine learning solutions. Our commitment to developing leading technology is underlined by the more than 45,000 patents we have worldwide, including our landmark 5G patent application that was the largest ever in our industry in terms of inventors.
Our success as a company is driven by our people. Building on our strong global culture, we are determined to work in the same way as the technology we create. Thinking fast. Cutting through complexity and knocking down barriers wherever we find them.
Our mission is to enable our customers to capture the full value of connectivity leveraging three core pillars – technology leadership, product led solutions and global skill and scale.
If you have further questions/comments, please contact: sachi.mulmi@frost.com
For more information on 5G on Asia-Pacific, please visit:
https://store.frost.com/5g-in-asia-pacific-forecast-to-2022.html