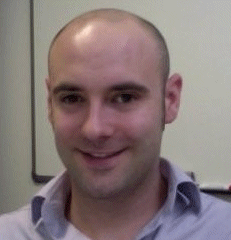 With 16 years of experience in ICT and collaboration technologies, Andrew O'Leary has been a customer, a vendor, and an integrator, holding many roles from engineer to practice manager and consultant. Working directly with business leaders as well as end users has helped Andrew gain a detailed and practical understanding of what businesses need and want, and what makes a collaboration experience great for your people and customers.
Sachi Mulmi (SM), a researcher with Frost & Sullivan, had an opportunity to conduct a Movers & Shakers interview with Andrew O'Leary (AL), Practice Manager, UC&CC, Optus Business,Optus SME.
SM: Provide a brief overview of your company including the vision behind its formation and its current role in the Video Conferencing Endpoints and Infrastructure Market?
AL: Optus Business (OB) is a leading regional provider of information and communications technology solutions to a broad range of industries including Financial Services, Government, Retail, Health, Energy, and Education. We help enterprises mobilise and connect their workforce, minimise risk, integrate multiple channels and find new revenue streams. OB and Cisco have developed a strategic partnership focusing on cyber security, cloud computing, Internet of Things, and network of the future.
OB serves more than 3000 enterprises which seek to embrace the technologies that foster growth, adopt next-generation innovation, and secure their data through the latest cyber-security. Optus' exclusive arrangements empower customers with solutions not available anywhere else in Australia.
For more than two decades, OB has been helping Australian businesses grow. We are uniquely positioned to draw on global expertise and resources through our parent company, the Singtel Group. Singtel has 12 data centres across Singapore, Australia and Hong Kong and world class IP network operations centres and systems operation control for proactive monitoring.
SM: What is your strategy in regards to offering best value to customers for the price, compared to similar offerings from competitors? If any?
AL: Increasing the engagement of your workforce should be a priority. It can be a foundation for real and positive changes in your organisation. At Optus we believe that engagement happens when sharing is encouraged and supported with collaboration platforms and services. When collaboration tools become easy to use, available everywhere and people are always ready to help you – it becomes part of your business culture. Not just an after-thought to your IT infrastructure. When employee engagement is integrated into the fabric of your organisation, when it's the way things are done, not by exception, you can obtain the best from your talented people.
Optus offer a range of videoconferencing solutions to help customers to do just that. One of our unique solutions is Optus' Managed Collaboration Services (MCS). MCS provides customers with ready access to a team of dedicated specialists who monitor and manage the customer's collaboration environment, ensuring a seamless technology experience during important business meetings. No other technology provider in Australia offers this service.
SM: What kind of growth is expected for this market in Australia/the AP region in the next five years?
AL: We are seeing exponential growth in Cloud-based collaboration solutions as customers seek to reduce the costs of investing in their own infrastructure. Our larger customers are making significant moves to expand their fleet of end points while moving to cloud based solutions, like Cisco Spark. We are seeing significant growth in demand for collaboration solutions that are accessible via personal devices and spaces, which is being fuelled by an increasing mobile workforce. There is increasing demand from employees to be able to join collaborative meetings from anywhere and from the device of their choice, rather than having to go into dedicated video conferencing meeting rooms.
SM: What are some of the key drivers contributing to the growth in the Video Conferencing/related industry?
AL: Consumers are increasingly bringing the technology they use at home to the work place. Nearly two-thirds of Australian enterprises have staff using personal apps for work even though only about half of the organisations allow it. FaceTime and Skype are the new normal and enterprises are evolving to meet the demands of their employees by providing comparable tools.
SM: What do you see as future trends for the Video Conferencing/related industry in relation to technology, legislation, and customer demands?
AL: As video collaboration becomes commonplace and people's default method of communication, we are seeing huge market demand for the pervasive access and use of the technology. High market demand and cloud-based delivery has made the technology more affordable and accessible than ever. As a result, we're seeing many of our customers making big investments in the technology and expanding their end point fleets by the hundreds, giving their people the best possible experience and enabling them to be more productive and delivering game-changing experiences to their customers.
If you have further questions/comments, please contact: sachi.mulmi@frost.com
For further information about Asia-Pacific Video Conferencing Endpoints and Infrastructure Market, please visit:
https://store.frost.com/asia-pacific-video-conferencing-endpoints-and-infrastructure-market-forecast-to-2023.html