In the News
Best Practices Press Releases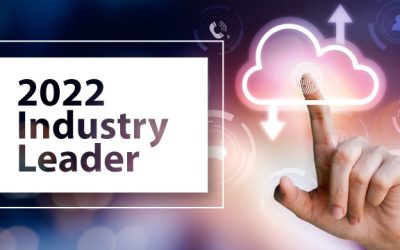 CoreStack delivers NextGen cloud governance that helps businesses build a high-performing and secure infrastructure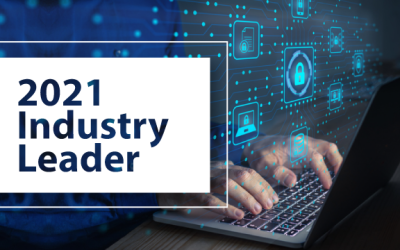 HCL's modernization of tools and technologies simplifies the work environment for optimal proficiency, leading to greater value for clients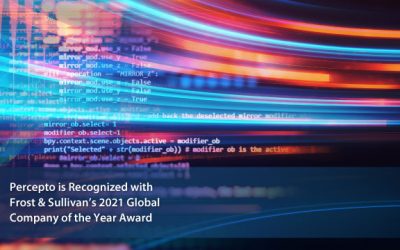 Percepto's highly valuable, remote autonomous solutions portfolio, including their market-leading Sparrow drone-in-a-box, empowers their customers to embrace the benefits of automation across their operations.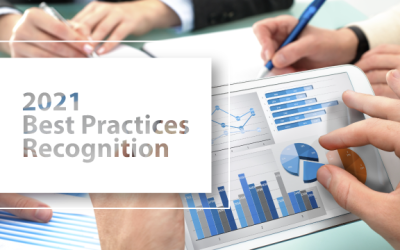 Finix provides customized and innovative payment solutions that allows global SaaS platforms to turn transactions into revenue instantly
Frost & Sullivan analyzes the inherent opportunities and challenges present in financial service industry companies' recent migration to the cloud.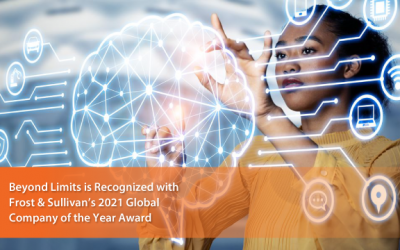 The company extended its presence to Asia-Pacific and has established valuable synergies and collaborations within the financial community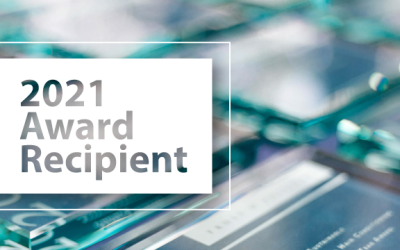 Smart Glove Holdings delivers a wide range of innovative and patented gloves to meet the growing demand worldwide.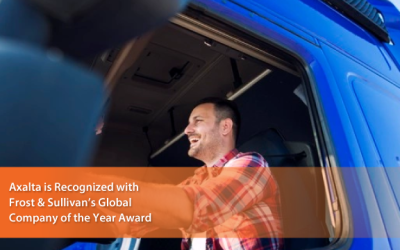 The new Imron® and Rival®coating solutions save time, productivity and energy by reducing the number of steps in application process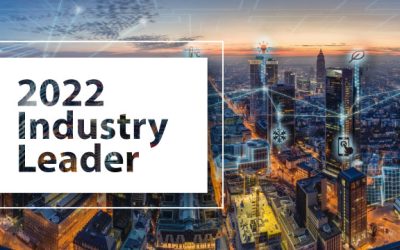 ABB's Power Technology Subsea System, a reliable subsea energy supply, saves power and energy, decreases costs and schedule, and reduces pollution.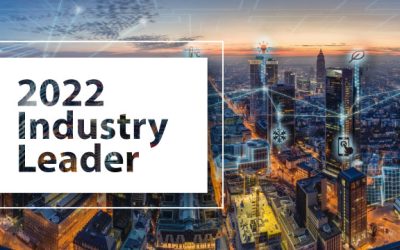 The carbmee's world-class environmental intelligence system (EIS™) allows businesses to track, evaluate, and plan their journey to reduce their carbon footprints.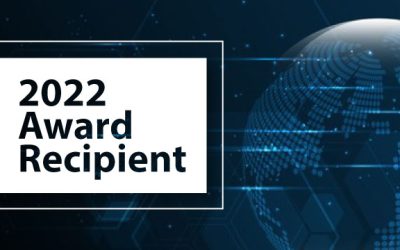 The company's Smart Metering Solutions offer reliable and accurate energy delivery and optimize energy usage to enhance solution performance and associated use cases, and customer value.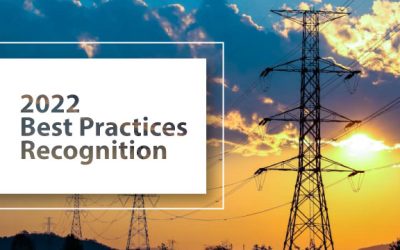 The PV Inverters for Renewable Power Generations, High Voltage Motor Drive Inverters, and Uninterruptible Power Supply significantly increase energy use efficiency and savings, contributing to carbon reduction or neutrality.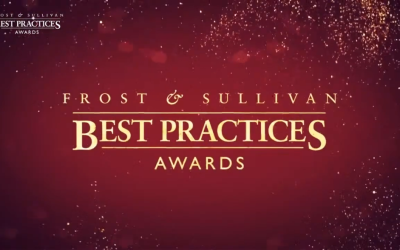 18 awards were presented to companies demonstrating excellence in leadership and innovation at the virtual awards ceremony.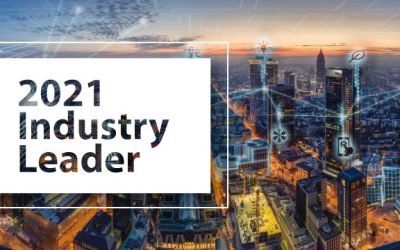 ZTE's Telecom Power solutions leverage Big Data and artificial intelligence (AI) to improve and optimize energy efficiency and operations and maintenance (O&M) efficiency, enhance power supply reliability and site security, cater to increased power demand, and lower costs.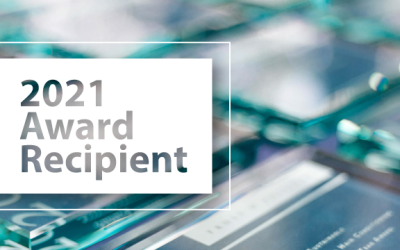 ABB's solutions enhance energy efficiency, augment productivity, improve asset performance, and reduce operational costs of desalination plants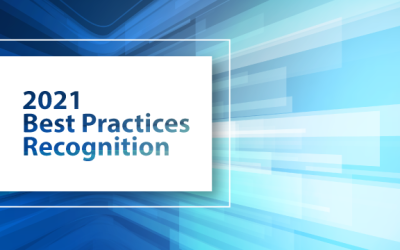 Evoqua's process solutions increase resilience, minimize risk, enhance competitiveness, and unlock new opportunities for companies, ultimately driving investment in the global water infrastructure market.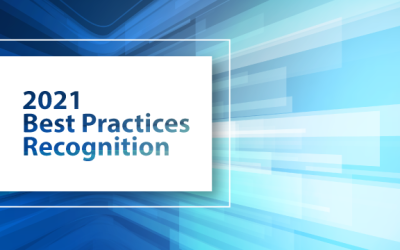 Excool's data center cooling solutions are the most effective and lowest energy products available on the data center cooling market today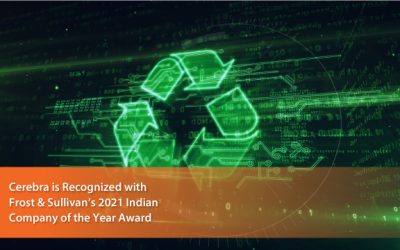 The use of advanced technologies, innovative awareness programs, and strategic partnerships make the company a true pioneer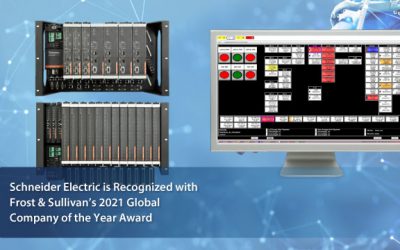 Triconex safety solutions enhance the efficiency of critical infrastructure and deliver superior protection for people, profits, and production during the entire life of industrial assets.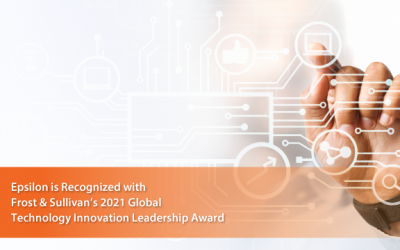 Epsilon's white labeling capability helps channel partners create additional revenue streams while enabling customers to accelerate their digital transformation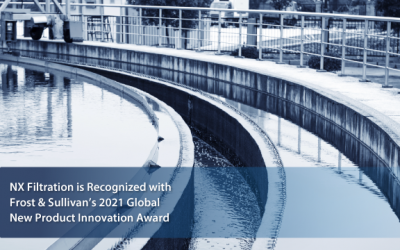 Its highly effective and resilient solutions allow users to manage the selectivity properties of the membranes at a nanoscale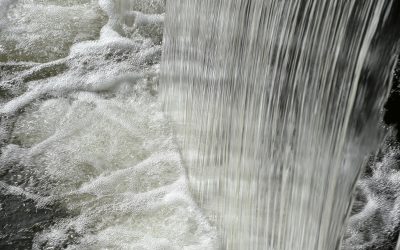 Circular economy and sustainability fuel decentralized solutions says Frost & Sullivan.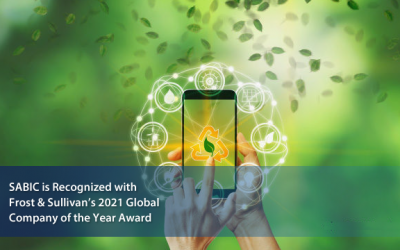 SABIC's solutions, extensive infrastructure, and wide application scope have ensured its continued growth in the market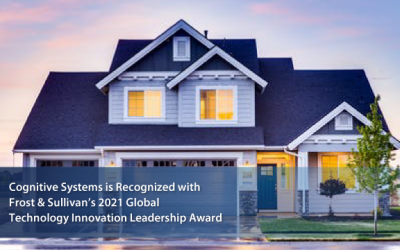 WiFi Motion™ employs AI and predictive analysis to transform customers' wireless networks into highly accurate, affordable, and secure motion-sensing systems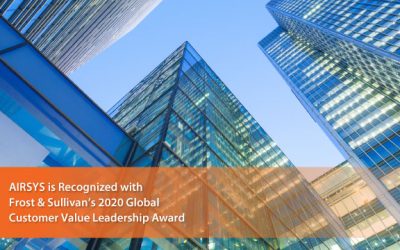 Future-proof and highly scalable, AIRSYS' next-generation cooling infrastructure empowers telecom, data center, and data service organizations to reduce CAPEX and OPEX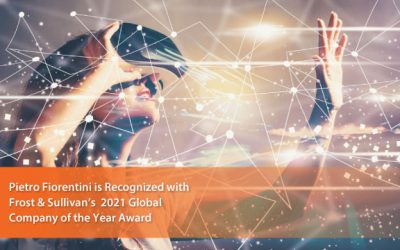 Its advanced solutions, wide geographic footprint, and deep customer focus earn it a significant competitive advantage in the global market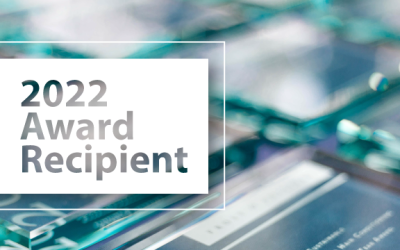 Clinical Decisions product suite from EBSCO earns recognition for modern evidence-based resources that support clinical decision-making, enhance patient satisfaction, and improve outcomes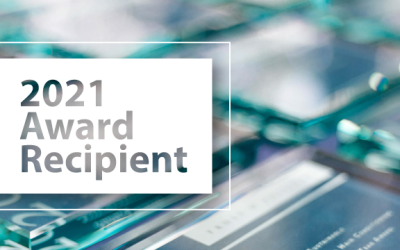 The Interoperable Precision Health Solutions improve access, flexibility, agility, and awareness, driving adoption and delivering more cost-efficient, targeted healthcare utilization.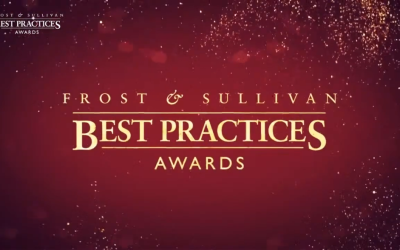 18 awards were presented to companies demonstrating excellence in leadership and innovation at the virtual awards ceremony.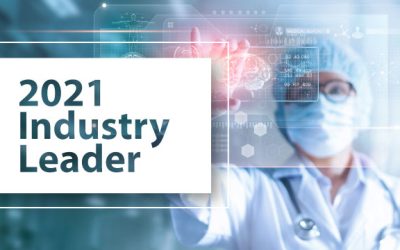 The Pharma.AI platform combining deep generative models (GAN), reinforcement learning (RL), transformers, and other modern machine learning techniques enables the identification of novel targets, generation of novel molecules non-existent in the chemical space, and prediction of outcomes for clinical trials.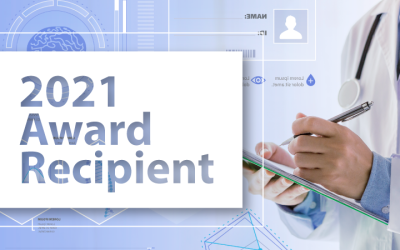 Its technology-centric solutions enable hospitals to enhance operational efficiency and enable faster clinical decision making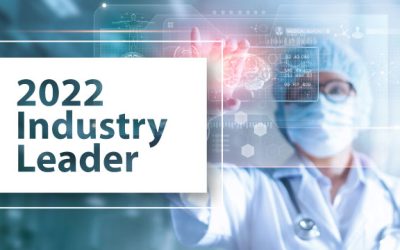 The value-based payments solution simplifies contracting, boosts transparency into contract performance, and improves the efficiency of patient care delivery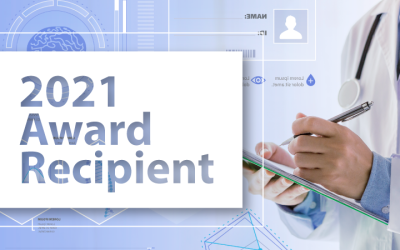 The clinical decision support solutions help to reduce care variability and measurably improve clinical effectiveness for improved outcomes.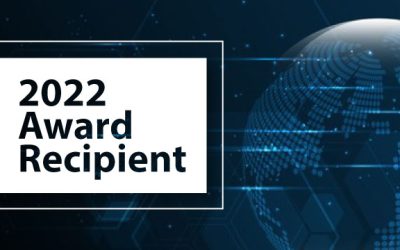 LigoLab's Laboratory Operating Platform drives profit and revenue, improves efficiency, and delivers holistic testing services across multiple segments in diagnostic laboratories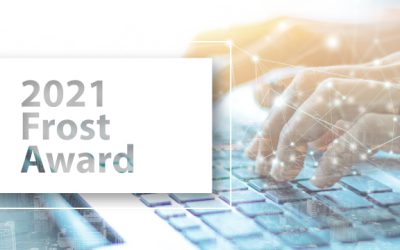 Capgemini's solutions help life sciences businesses derive meaningful insights from emerging data, streamline clinical and operational processes, and better manage transformative change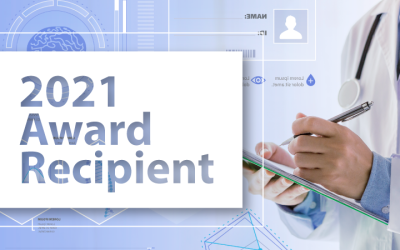 Innovative live voice and digital platform improves patient engagement and loyalty while enhancing the patient experience
Cedar Gate's PHM Solutions promote data analytics, care management, patient engagement, and quality reporting while improving patient care efficiency and reducing the cost of care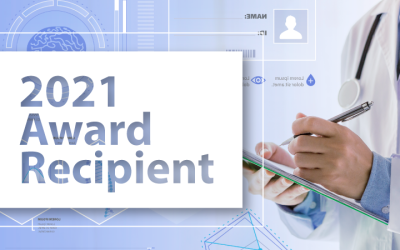 Its Advanced Virtual Care Platform Enables Healthcare Providers to Improve Care Pathways and Increase Patient's Access to Care in the Digital Era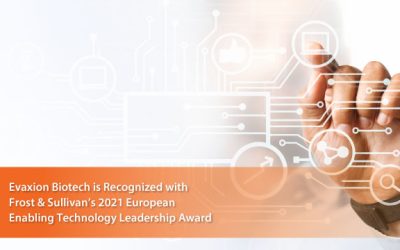 The company's PIONEER™, EDEN™, and RAVEN™ platforms mimic the human immune system to simplify the drug development process for a range of diseases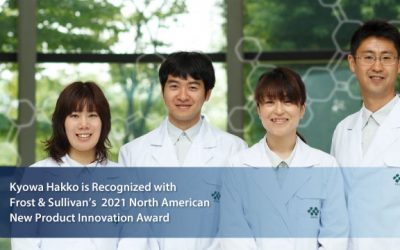 The solution offers superior ease of formulation, potential application versatility, and more comprehensive immune support compared to probiotics and other immune health ingredients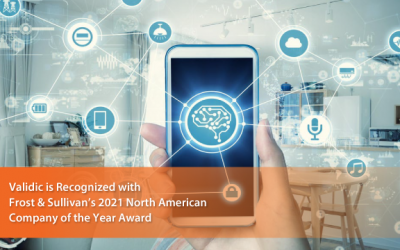 Validic's best-in-class strategy is supported by its deep integration into clinical workflows and care pathways and its simple application design for consumer engagement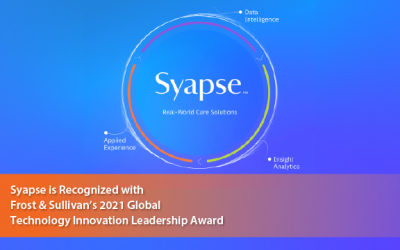 Syapse's three-pronged approach offers a complete service cycle, helping health systems, providers, and life science organizations to improve cancer care quality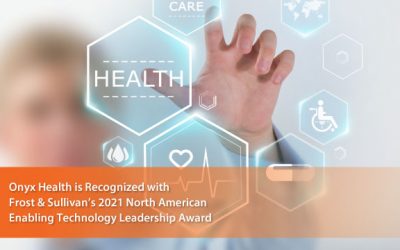 Onyx's SAFHIR makes data systems compliant with federal regulations and enables the future of health data sharing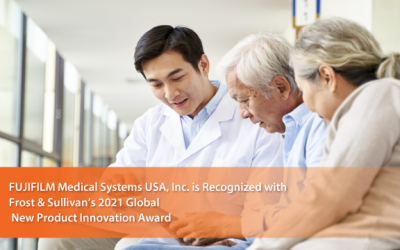 As a global imaging and informatics solutions leader, Fujifilm's solutions enhance both clinical and IT workflows, resulting in economic value for clinicians, administrative staff, hospital architects and equipment planners alike.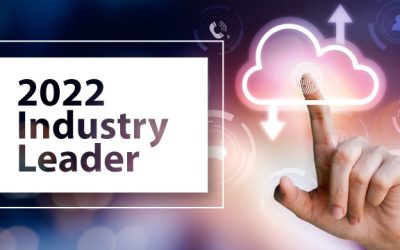 CoreStack delivers NextGen cloud governance that helps businesses build a high-performing and secure infrastructure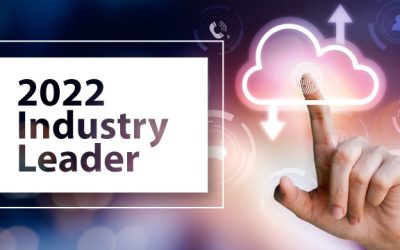 With its ability to develop solutions that respond to clients' needs, True IDC cements its position as a leader in Thailand's data center service segment.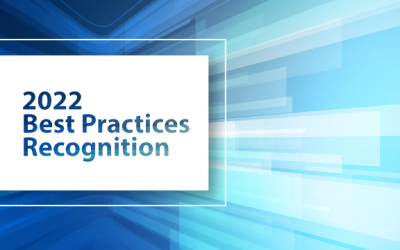 STT GDC Thailand leverages a highly innovative strategy, offering comprehensive data center solutions to leading companies throughout Asia Pacific and Europe.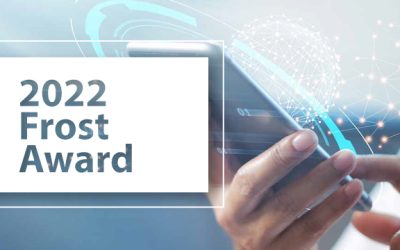 WALLIX delivers cost-effective and flexible cybersecurity products to prevent data breaches and streamline productivity.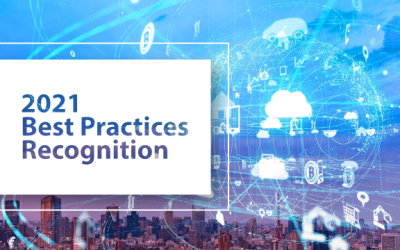 Infosys' solution offering delivers a positive experience, improves efficiency and data privacy, reduces cost and time to market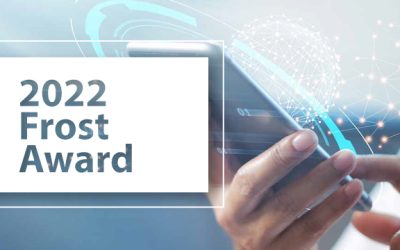 ccc by stc adapted very quickly to the new environment, implementing cutting-edge technologies to drive digital transformation that ensures the best customer experience and opens up new business horizons.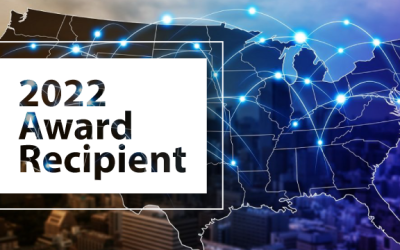 NICE's workforce management solution maximizes agent flexibility, delivers quality customer experience, reduces operational costs, enhances overall customer loyalty, and improves agent productivity.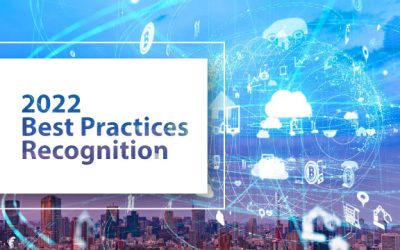 The Monitoring and Debugging Platform provides outstanding user experience, easy onboarding, and full self-serve capabilities, helping businesses benefit from the tremendous value of modern cloud architectures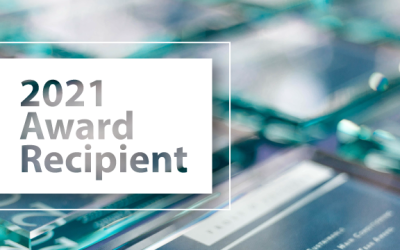 The Azure IoT Platform enables enterprises to expand features, add applications, and/or scale their systems during integration.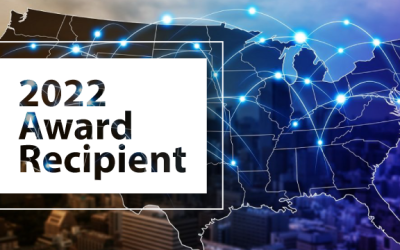 The company provides a world-class and easy-to-use platform to build sophisticated IoT applications while reducing time to market.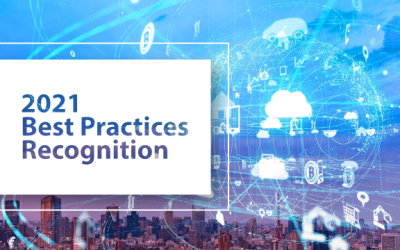 Zoom offers an outstanding and reliable video meeting experience to meet the increasing demand of global businesses for digital events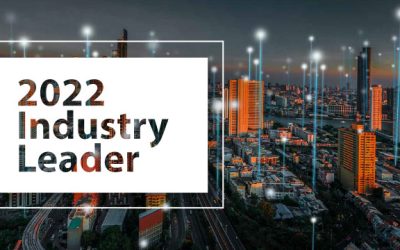 The customer experience outsourcing services deliver operational efficiency, financial stability, and governance capabilities, helping customers grow, engage regularly, and improve their chain of service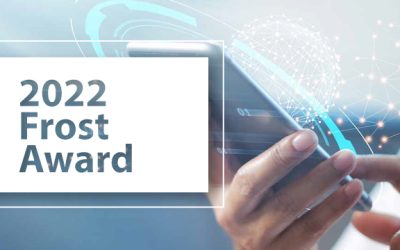 In the Contact Center-as-a-Service Market, Thiro's CCaaS platform offers fully containerized deployment, management, scaling, and redundancy with near 100% uptime and no maintenance windows.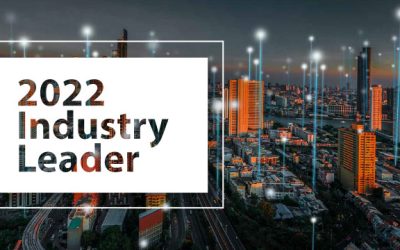 The Customer Engagement Hub helps customers increase revenue and retain end users while meeting their demands for optimized solutions.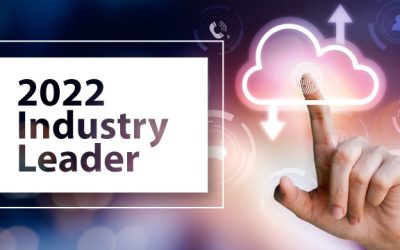 KM2 employs a mix of human expertise and automation to deliver rapid, accurate, and cost-efficient services to clients of all sizes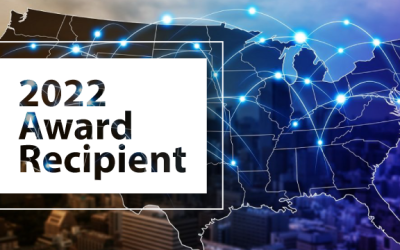 VMware delivers a highly scalable blockchain platform, enabling the use of multiple smart contract languages and shorter time to production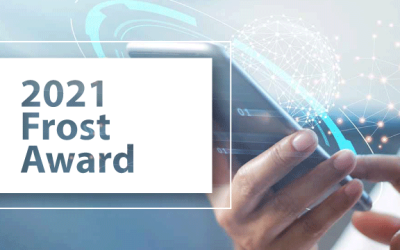 The Flex Digital Workplace Technology platform offers flexibility, the best collaboration experience, and a high level of security, serviceability, reliability, and management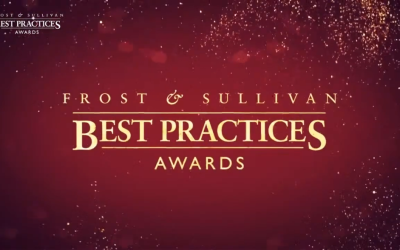 18 awards were presented to companies demonstrating excellence in leadership and innovation at the virtual awards ceremony.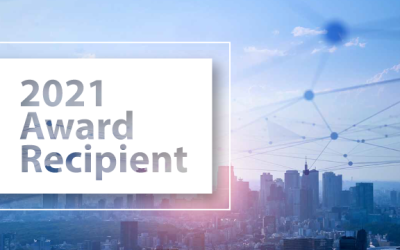 The NDT Workflow Management Software enables less tedious and less time-consuming inspections by improving process efficiency, transparency, and productivity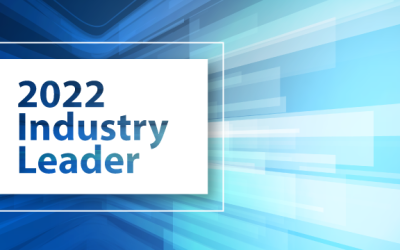 Made4net offers affordable and powerful warehouse management systems to boost supply chain optimization of leading global companies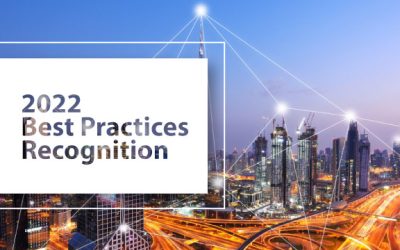 RTI Delivers Versatile Products to Support a Wide Range of Autonomous System Requirements and Challenges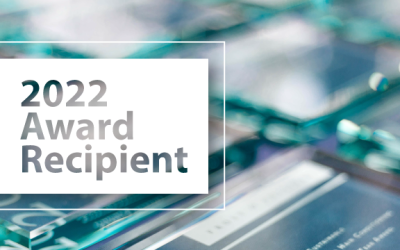 Tenable.ot provides full visibility, asset management, threat detection, and vulnerability management and configuration control across critical infrastructure and industrial organizations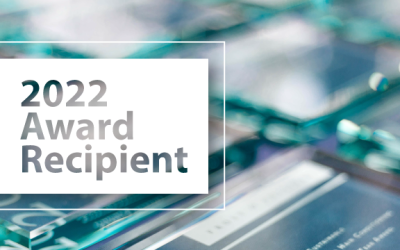 Identi Medical helps hospitals provide safer care for their patients with its highly differentiated inventory management solutions for operating and procedural rooms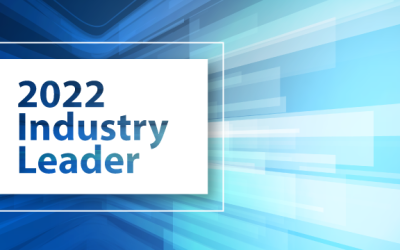 Aptean offers industry-specific solutions tailored to customers' needs to maximize productivity and help them differentiate from competitors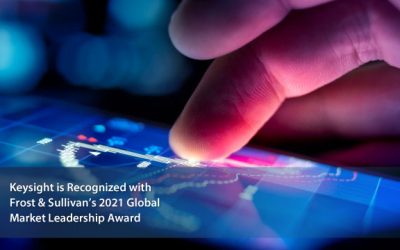 Keysight's modular, high-performing Vision X NPB delivers deep network visibility to help data centers make their network and security operations disruption-proof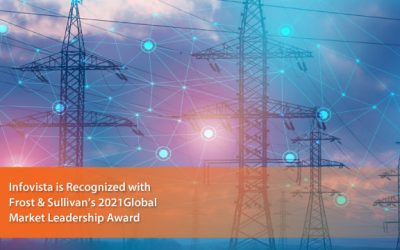 Its cloud-based TEMS portflio offers fully automated remote data collection, real-time diagnosis, and advanced reporting to mobile operators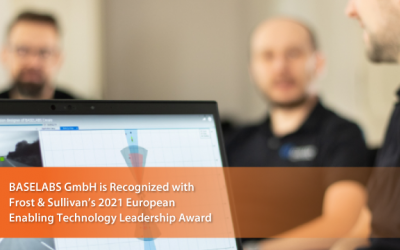 The software can be easily integrated with the sensor fusion technology in end applications – independently of the sensor technology and vendor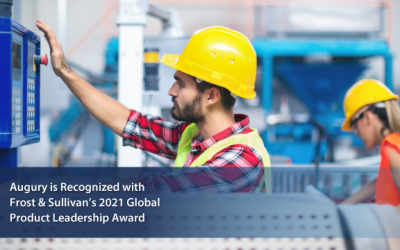 Augury's platform supports digitized collaboration and knowledge sharing, resulting in more informed decisions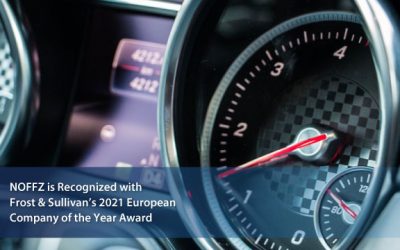 Its compact size, flexibility, and accuracy helps clients cost-effectively address the production test requirement of any radar sensor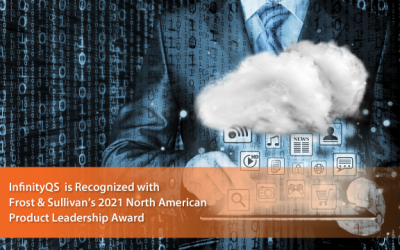 The cloud-based platform supports the requirements of users across the organization to enable a complete quality transformation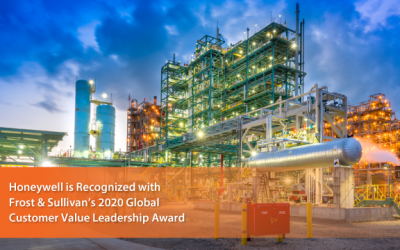 The Experion® PKS integrates disparate data from diverse processes, delivering actionable insights that users can leverage for transformation and business growth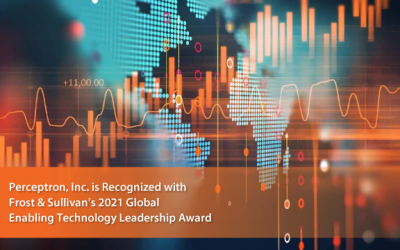 AccuSite shortens customer launch times by eliminating the need for time-consuming data correlation
The company offers a wide and innovative range of best-in-class, enterprise solutions
Konrad Technologies' high degree of reliability and accuracy reduces the need for expensive drive testing, delivering cost efficiencies to automobile manufacturers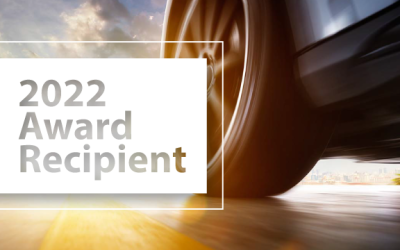 Newsight Imaging is a pioneering semiconductor company that delivers first-class and cost-effective image sensor technology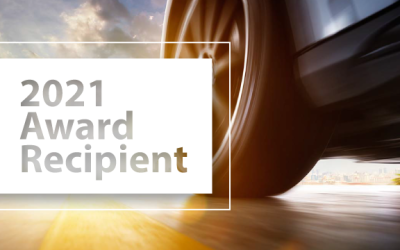 Sensata Technologies continuously delivers data-driven-oriented sensors and best-in-class solutions to the automotive, heavy, and off-highway vehicle, and aerospace industries.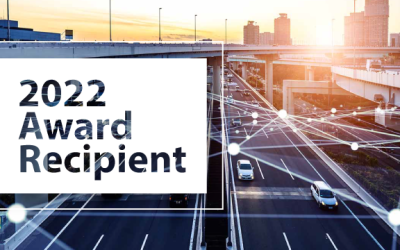 Telematics track vehicles in real time and monitor their mileage, location, maintenance status, driver behavior, and claims costs, significantly minimizing expenses while maximizing customer satisfaction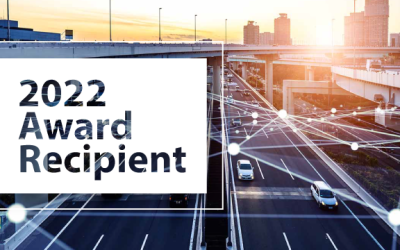 The company's platform delivers life-saving experiences for clients while enabling them to
drive revenue and boost efficiencies based on powerful automations and data insights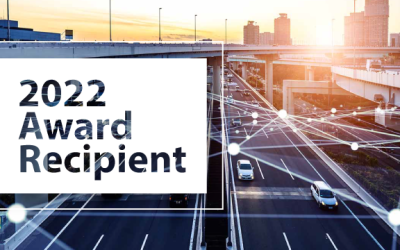 Ottopia's technology enables the commercialization of autonomous vehicles (AVs) operating in mobility, logistics, last-mile delivery and other industries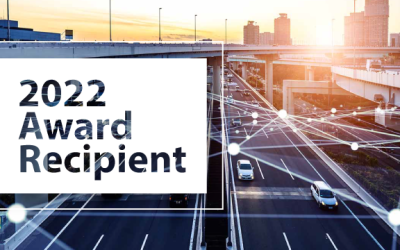 RideView improves safety and driving practices while reducing risks and enhancing driver behavior and performance, directly influencing operating economics and collision costs.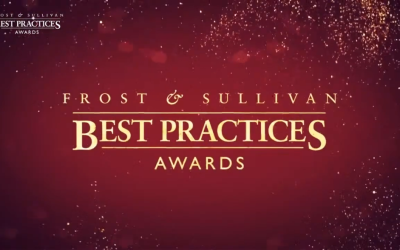 18 awards were presented to companies demonstrating excellence in leadership and innovation at the virtual awards ceremony.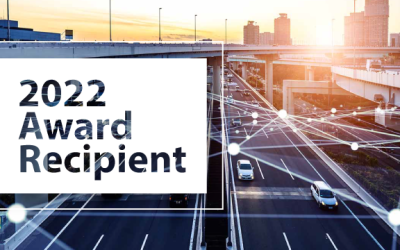 Valeo is currently the only automotive supplier commercializing mass-produced automotive-grade LiDAR sensors, with the perception software included.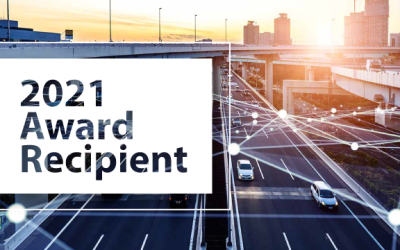 The EV Charging Solutions provide a comprehensive offering of hardware, software, and support services for efficient and scalable EV charging.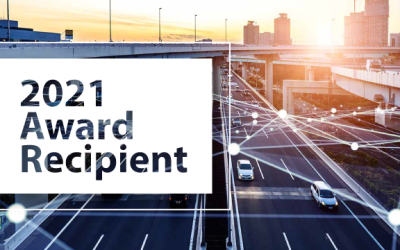 ePropelled's Dynamic Torque Switching (eDTS) system includes a more efficient electric motor that ensures cost reduction and an increased driving range.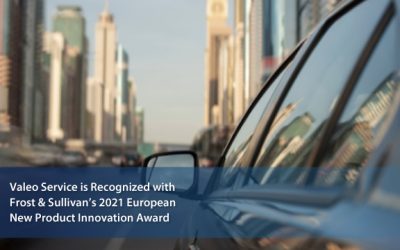 Valeo patented its wiper blade connector to maintain exclusivity in the independent aftermarket, while ensuring OE-level quality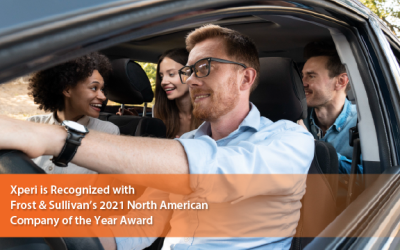 Xperi commended for leveraging data and technology to offer superior, customized, innovative, and engaging in-car entertainment to users worldwide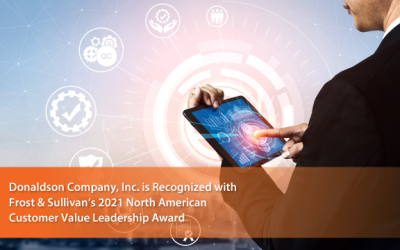 A transparent, connected ecosystem of operators, OEMs, and distributors ensures innovative filtration technology and smooth order and deliver processes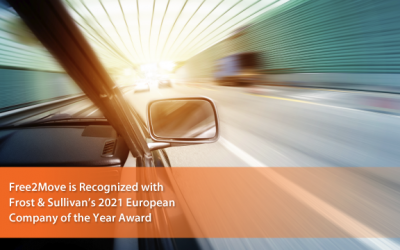 Free2Move's platform enables operators to give end customers a fully integrated experience and freedom to access all transportation modes from a single platform.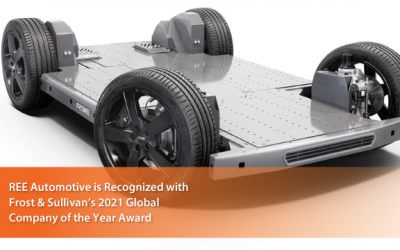 REE's EV platforms are designed to deliver significant operational & functional benefits and advance e-mobility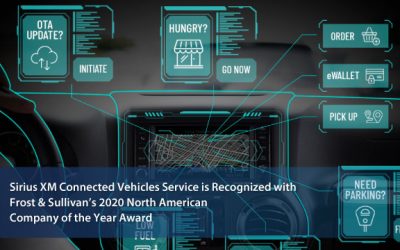 The company's innovative solutions and strategic collaborations across industries allow it to offer a gamut of services for a wide customer base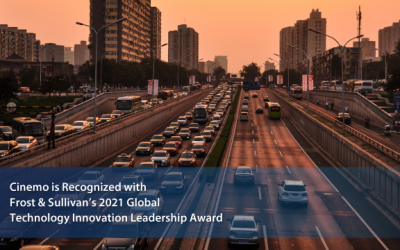 The multi-seat solution Cinemo Play Anywhere™ revolutionizes the passenger's user experience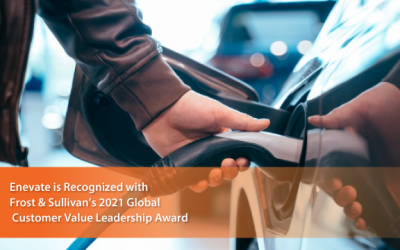 Differentiated EV battery solution delivers solid value for ultra-fast charging, high energy density, and increased safety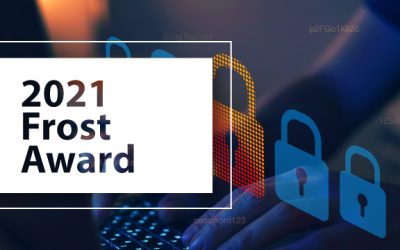 A10 Networks Recognized by Frost & Sullivan for Providing Sophisticated Cybersecurity Multi-Cloud Solutions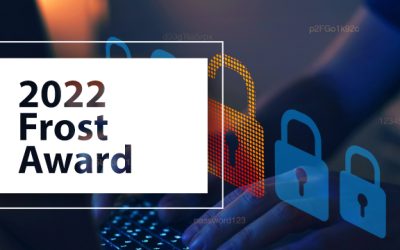 The company designs and provides unrivaled cybersecurity tools to protect today's operational technology environments.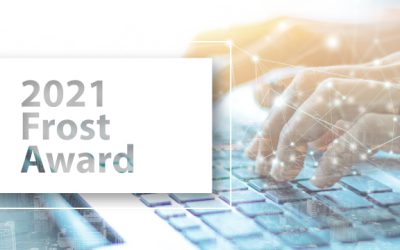 PAS Cyber Integrity enables organizations to prevent, detect, and remediate cyber threats, allowing clients to increase safety and productivity significantly.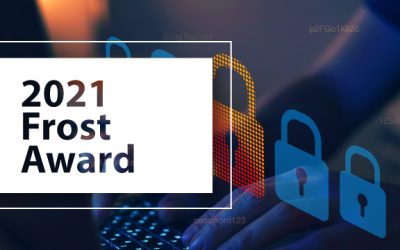 Secureworks Taegis XDR, a Cloud-Native Solution propels Secureworks into the next generation of security services focused on detection and response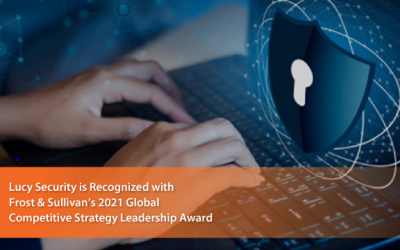 Lucy Security's Solutions Help Organizations Protect Sensitive Information and Data in the Workplace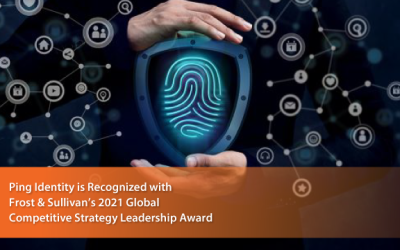 Ping Identity delivers exceptional identity and access management by enhancing identity verification and securing the digital world for enterprises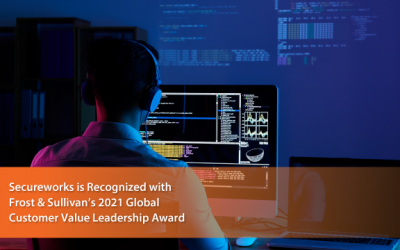 Secureworks simplifies the adoption and maximizes the value of XDR for customers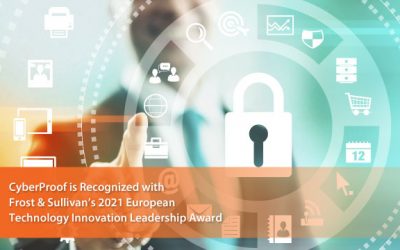 Its hybrid model delivers exceptional flexibility to customers, enabling them to deploy the solution on-premise, in the cloud, or in a mixed hybrid environment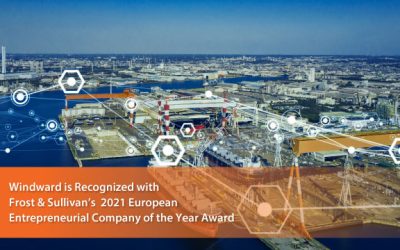 Windward is shaping the future of maritime intelligence with disruptive AI solutions that solve the toughest maritime challenges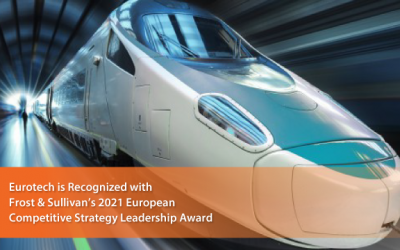 Its integrated technologies, solid strategy, and comprehensive OT and customer-centric solutions offer significant value in terms of quality, price-performance, and reliability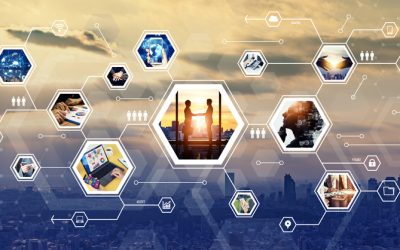 eGovernance models and platforms are instrumental in improving socioeconomic infrastructure, says Frost & Sullivan.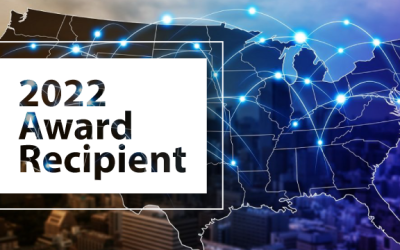 Groq builds remarkably simple and powerful processors to support high-performance computing, machine learning (ML), and artificial intelligence (AI) workloads.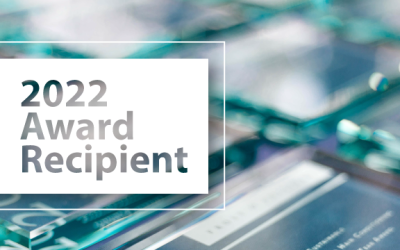 The RefluxStop™ device prevents the regurgitation of stomach fluid into the esophagus and addresses the limitations of proton pump inhibitors (PPIs) and existing surgical methods and devices for treating acid reflux disease.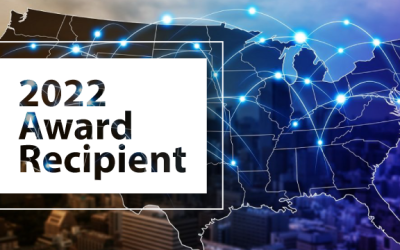 Pipers® Device performs time-efficient pipeline inspection and maintenance tracking, drastically impacting the in-line inspection and profiling of the oil, gas, and water market.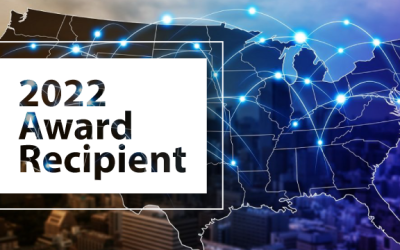 The flexible and easy-to-use microfluidic platforms easily adapt to customers' unique research needs, boost throughput and efficiency, and enhance customers' single-cell research capabilities.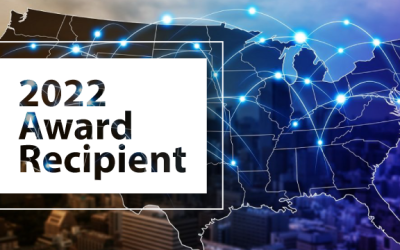 Achronix offers unique FPGA and eFPGA IP solutions that enable high-performance data acceleration applications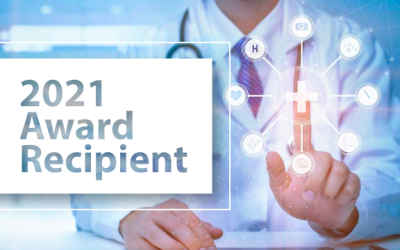 Inspira Technologies aims to set a new standard of care in the respiratory care industry by introducing its ART system.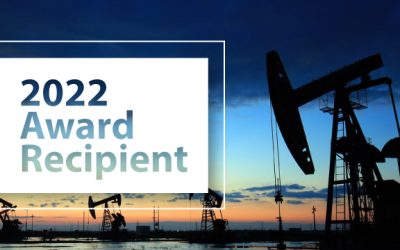 The C2intelligence Platform enables custom, cost-effective, efficient, automatic, and globally accessible cancer data management and real-time monitoring.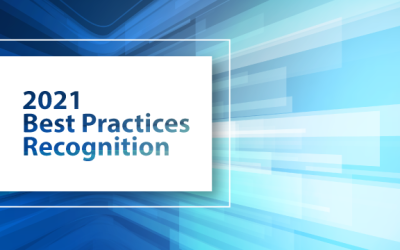 The XACT ACE® Robotic System addresses the limitations of traditional manual methods and other image-guided percutaneous intervention systems.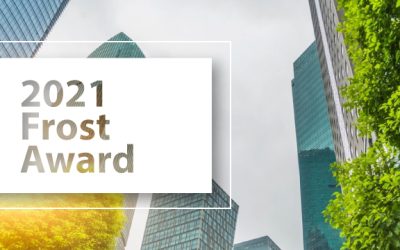 The company's Data Observability Cloud reduces data downtime, prevents operational issues, and optimizes data quality to improve operational performance and overall business functioning.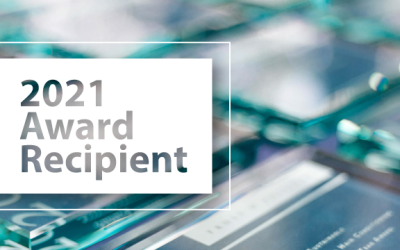 Dataloop can help customize data pipelines and empower companies to produce successful AI models and gain a competitive edge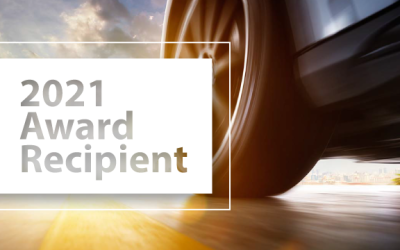 Spartan Radar provides revolutionary radar systems that considerably improve object classification and vehicle localization in the automotive industry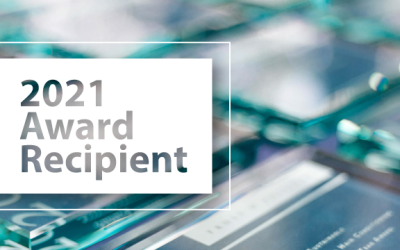 Algolux's solutions improve vision accuracy and address mission-critical safety concerns in the automotive, transport, and autonomous vehicle space.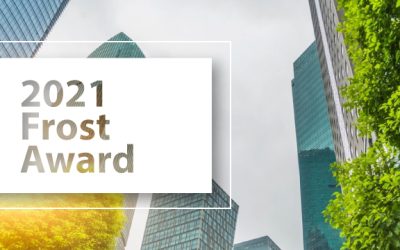 The company's proprietary technology powers its patented real-time sub-micron thickness measurement systems based on the science of optical interference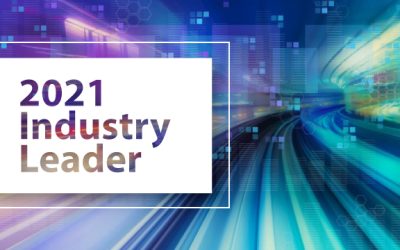 The In-Mold Structural Electronics Solution (IMSE®) encases electronics in plastic, conforms to the often complex shapes of the electronics they protect, fit the space within the larger product, and exhibit the required aesthetic appearance of the finished product.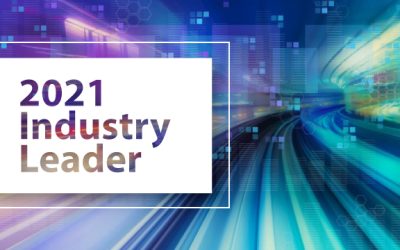 Its unique chemistry ensures safety and unlimited charge-discharge cycles with minimal capacity fade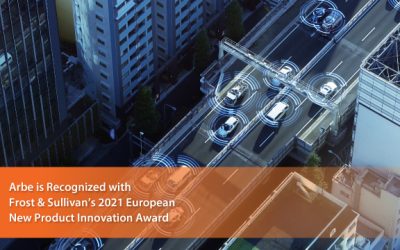 Arbe's ultra-high-resolution radar drives significant value and outperforms LiDAR and traditional radars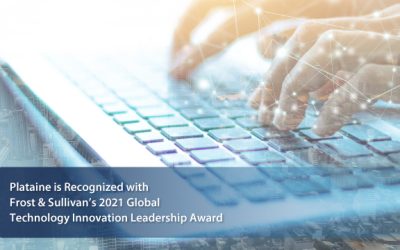 Plataine's cloud-based Digital Assistants leverage AI to automate and optimize critical manufacturing flows, increase operational resiliency and push the envelope towards Zero-Waste Manufacturing.