Mobility: Automotive & Transportation
The Frost & Sullivan Mobility practice provides global market intelligence, thought leadership to execute key growth opportunities, and tailor-made advisory services within the personal and freight mobility industry. Our Growth Partnership Services and interactive workshops help our clients identify the top Mega Trends impacting the market, and build innovative business models in the areas of Mobility, Vehicle Technology, Autonomous Driving and Connected Cars, Car Retailing and Aftermarket, Commercial Vehicles, Transport and Rail.
Future of Mobility
Evaluate the impact of Mega trends on personal and freight mobility in creating new business models, products and services.
Business Strategy & Innovation
Support your team in corporate strategy, product planning and advanced R&D in analyzing and evaluating future growth opportunities.
Future of Automotive Retail & Aftersales
Develop next-generation channel strategies for vehicle sales, parts and service and create integrated online and off-line customer journey.
Future of Vehicle Systems and Technologies
Assess the impact of legislation, technology, customer needs and competitive environment on your Powertrain, Safety, Chassis, Interior, Exterior product portfolio and investments.
Autonomous Driving & Connected Mobility
Identify new business models of fully autonomous cars and analyze the impact of the connected car as an element of a future connected living.
Logistics & Supply Chain
Assess the impact of changing business model due to technological innovations, regulatory changes and evolving industry best practices on the Logistics and Supply Chain Ecosystem.
Commercial Vehicles
Frost & Sullivan's global commercial vehicle program provides clarity about strategic opportunities in global on-road, light-medium-heavy truck and bus markets.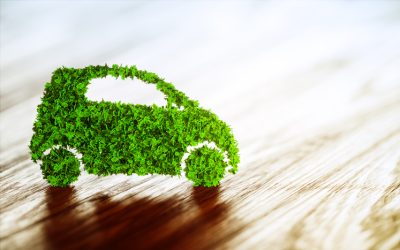 The automotive industry was upbeat about India's latest Union Budget 2023-2024 which was unveiled by Finance Minister Nirmala Sitharaman on February 1.  The "Amrit Kaal" budget – the first budget in the lead up to India's 100th-year milestone in 2047 – prioritized...